Plastic eggs, stuffed rabbits, and Chinese chocolate chickens be gone!  This year for Easter make a basket full of colorgul egg-shaped seed bombs.  What is a seed bomb you say?  The classic seed bomb is a mix of clay, compost, and seeds, dried into a ball shape (or in honor of Easter, an egg shape) that can be thrown hither and yon for spontaneous seeding.  Seed bombs are guerrilla gardening at it's best.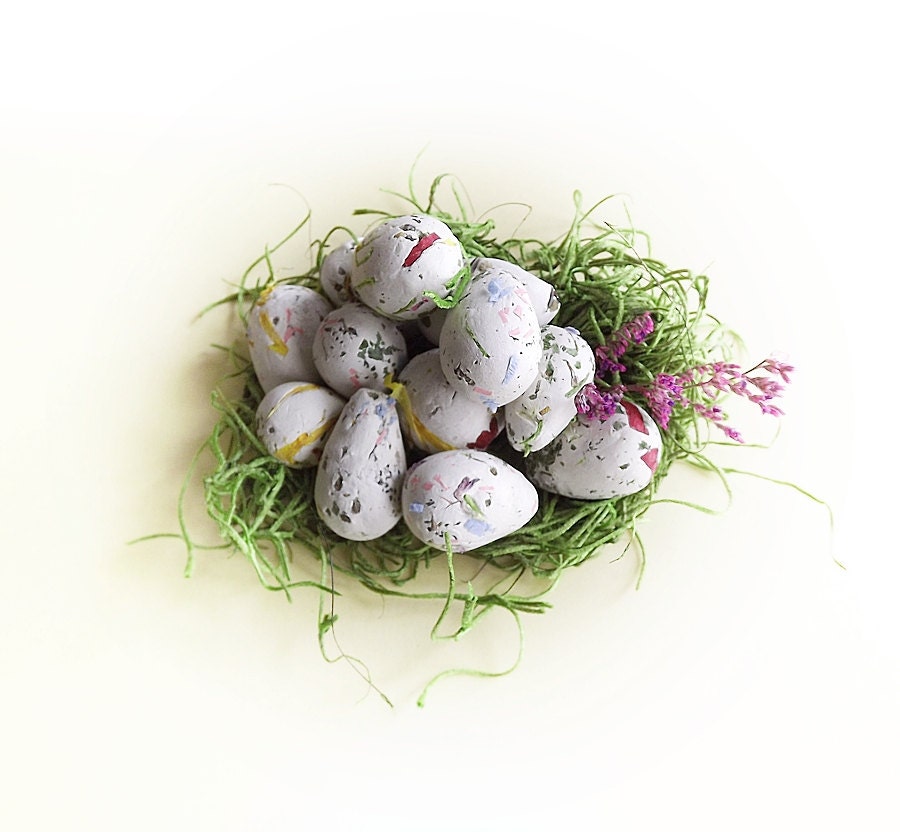 Here's how you do it:
1. Get some clay.  You can dig this right out of the ground.
2 Get some seeds.  You could use single varieties, wildflower mixes, vegetable seeds, companion mixes, fruit seeds, songbird mixes…
3. Get some compost. Finely textured, finished compost is best.
4. Mix 5 parts clay:1 part compost: 1 part seeds.  Or something like that.  Use as much water as you need to bind. Experiment to see what works best for you and the ingredients you have.
5. Shape them into balls or eggs.
6. Let them dry.
7. Using colored chalk, color the "eggs".  You could color code them depending on what seeds are inside.  Maybe cosmos are all colored purple and sunflowers are yellow…
8. Have a mighty fun "egg" hunt.  And just think, if you don't find them all instead of a stinky smushed egg you will have beautiful blossoms.
9. Toss them out. Not in the trash! But out the window? YES! In an abandoned urban lot? YES! On the back forty where you don't have time to plant anything, but want to grow some thistle for the birds? YES!
Making seed bombs is a fun and messy kid project too, so don't forget to include the little people.
Written by Emma O'Connell, Founder of Pick-A-Pepper.com-Fresh Local Food at Your Fingertips!
Similar Stories: